The stamp's mistery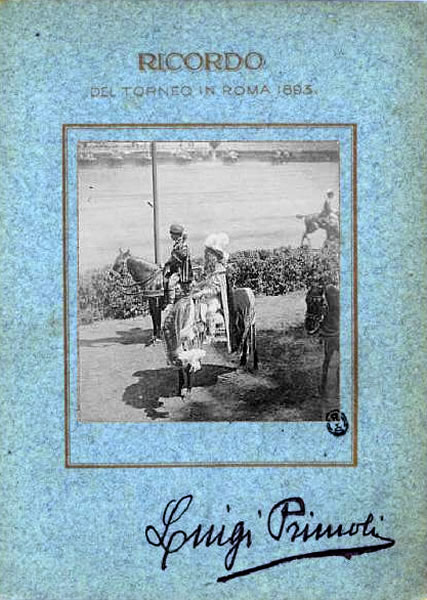 In 1893, on the occasion of the Silver Wedding Anniversary of King Umberto I and Queen Margherita, a commemorative stamp was issued; it would have been the first commemorative stamp of the Kingdom of Italy but after having been printed its issue was canceled.
The issue was scheduled for April 22, 1893, the day of the anniversary, however the stamps were not issued even though the matrices had already been prepared and the printing tests carried out. The official reason was that the request for printing to the values card workshop was made late and, therefore, there was no material time to print the issue, which was canceled.
The proposal of the stamp came from Giacomo Dapino, president of the Lombard Philatelic Society, while the drawing is due to E. Buffetti .; of the stamps the essays were sold in erinnofilic sheets (closing stamp for letter envelopes, even called cindarella).
The 20 cents stamp is known in two variants, different for the colors used.

Brown effigies, salmon pink frame, pink safety background.
Brown effigies, olive green frame, pink safety background.
There are also tests of cardboard color, not serrated.
The copies printed until the moment of the cancellation are rare. In addition to the type chosen, there are essays for another type, then not adopted. These essays were printed in red and blue on thick paper, packaged in small sheets of 6, serrated with a linear 14 pitch.
In the subject an empty space was left for face value, expected in 5 and 20 cents.
The leaflets printed with these copies were then sold to collectors, at the price of 1.20 Italian liras. Some of these essays are used to mail as erinnofile cartoons.
The stamp had to be issued in two values; from 5 cents for shipments to the city, from 20 cents for shipments to Italy, so that the two together could be used for shipments abroad.
The stamps then had to remain on sale for 8 days only, precisely because they were commemorative, but they were never printed because the order to the "Officina Carte-Valori" in Turin came too late to be able to print the expected amount.
The "Officina Carte-Valori" of Turin had first printed the stamps of Kingdom of Sardinia and then those ones of Kingdom of Italy in 1860, and was probably undersized for the needs of the new state, certainly superior for the numerical demand but also for the new provisions that changed the stamp values over twenty years, forcing the whole printing office to overwork; more probably it was estimated then that the commitment required by the issue of the two stamps was too much for the issuance of a commemorative series.
Stamps today have a good listing on the philatelic market: for the type with a pink frame, a value of Euro 900 is estimated, while for the type with a green frame, a value of Euro 1,800 is estimated.
by M.L. ©ALL RIGHTS RESERVED (Ed 1.0 - 25/11/2019)
---