Two decorated sarcophagi discovered along Via Triumphalis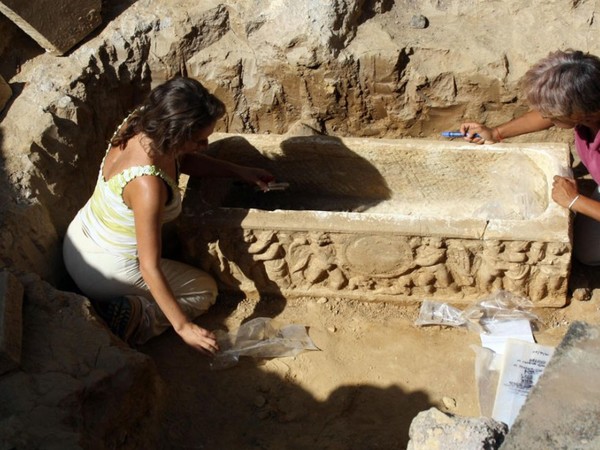 Two splendid sarcophagi have been discovered to the slopes of Monte Mario in Rome, near Olympic Stadium, in June of 2017 during work on water pipelines. The superintendent of Fine Arts in Rome, that always presides over the work in the underground of Rome, immediately started their recovery with the team led by Marina Piranomonte consists of Alice Ceazzi, Andrea Venier, Giordana Amick and Alessandro Del Brusco.
The graves were found at a depth of m. 2.5. Initial analyzes suggest the artifacts dating to the third-fourth century A.D. and the dimensions and iconography reveal that they were of two children.
No surprise for the type of discovery in fact the area in the right bank of the Tiber since the days of the republic was a place of burial that customarily took place along the roads. The two tombs are located along what was probably one of the many diverticula that linked the route of the Via Triumphalis - passing near the Mons Vaticanus, and went up the Mons Gaudii (now Monte Mario) - with that one of Via Cassia which began at about 1 mile away just passed Pons Milvius. In late imperial age in that area there were many rustic villas like those found in the locality of Acqua Traversa up to the beautiful residence of Lucio Vero, while in the area at the foot of Monte Mario in the direction of Piazzale Clodio the funeral destination was confirmed.
by M.L. ©ALL RIGHTS RESERVED (Ed 1.0 - 05/02/2018)
---